MA Interior Architecture
Welcome to MORE 2023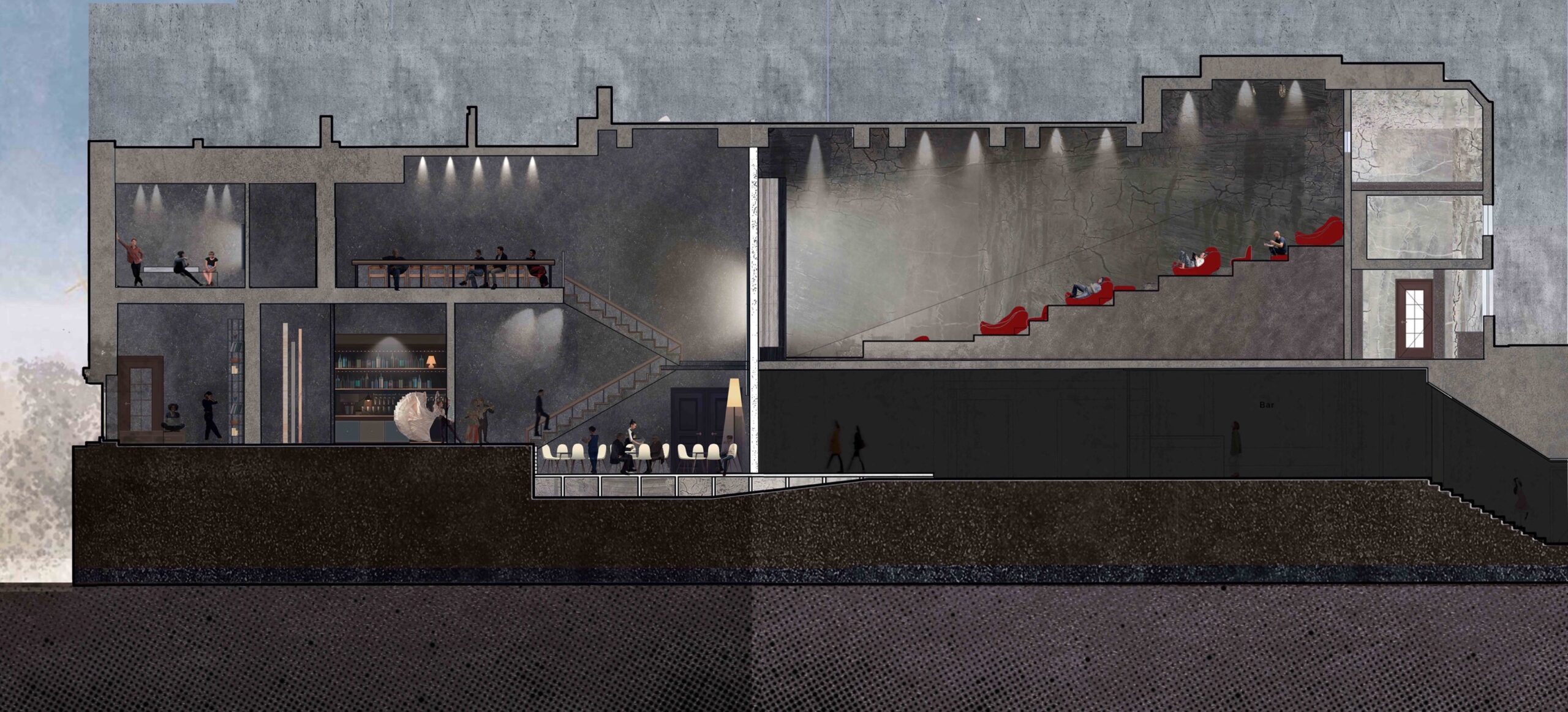 David Littlefield (Course Leader), Nick Beech, Conor Clarke, Dusan Decermic, Maja Jović, Paresh Parmer, Simon Banfield, Tomasz Dancel-Fiszer, James Engel, Clare Hamman, Ed Harty, Bruce Irwin, Debbie Kuypers, Anna Mansfield
David Littlefield is Senior Lecturer and has written, co-written and edited more than 10 books on architecture and cities. His research focuses on authenticity, heritage, regeneration and notions of place. He is presently undertaking a PhD into the representation of authenticity.
OUR INTERIOR ARCHITECTURE MA promotes a speculative approach to spatial design that is rooted in theory and the world of ideas. Those ideas, however, are deployed to confront contemporary questions and challenges. This MA course, therefore, is both conceptual and pragmatic; experimental and rigorous. With a special focus on people and place, the course encourages students to develop a deep sympathy for the needs and aspirations of the users of a space, as well as a sensitivity towards (and response to) physical and social contexts.
Our MA programme provides a platform for students to develop personally and professionally, comprising a set of study modules that can be grouped into three categories: theory; technical substantiation; and design. These tacitly support each other, deepening students' understanding of place and site, their appreciation of the notion that design and social practices are forms of cultural production, and a way to develop the fundamental methods and skills to conduct and present research and critical thinking.
Students then progress to develop their own major project, through either a design proposition or a written thesis. We strive for a rich, mature synthesis of learning, a process aimed to prepare students (academically, professionally and personally) for the challenges of a complex world.
This year, students were provided with a range of options for their major thesis study; some selected their own site and theme for investigation, while others opted to explore guided themes based at selected sites: housing; cinema (working with the Regent Street Cinema in central London); potential futures for Oxford Street's House of Fraser department store; and the adaptive re-use of the historic Bargehouse building on London's South Bank.
Guests and Critics: Ying Man (Regent Street Cinema), Jo Prosser (Royal Academy), Bruce Weil (Lighting designer)
The results were diverse, ambitious and extraordinary, representing the dynamism and diversity of our students, and reflecting their freedom and encouragement to embark on design-led adventures here at Westminster. Ranging from experiments with replicating space and recording the 'voice' of a site, to designing for moving bodies, and seeking inspiration from 19th-century clothing. We seek to inspire a strong connection with, and response to, place; what our students have done is both respond to the demands of a particular site as well as offering new and surprising interpretations of the physical and social contexts in which they find themselves.
Students:
Niharika Akshara
Yara Al-Hasawi
Yasmeen Aliesa
Ghadeer Alqallaf
Shivanshi Pranavbhai Amin
Mirna Aodesh
Tasneem Azeez Matcheswala
Dinemis Balkaroglu
Jagruthi Bangalore Murthy
Blerina Berisha
Denzel Chabata
Rasika Rajendra Chitodkar
Anna Duldig
Yiwen Fu
In Ut Ho
Sarafina Jozefzoon
Tanvi Arun Kale
Gazala Malik
Dewanti Ratnasarira
Layal Rmeih
Sahil Sachdeva
Sara Sahebgharani
Laura Sumardi
Tala Talj
Tianle Zhao