The School of Architecture + Cities is dighted to announce that the shortlisted project of Rūta Perminaitė, MArch student from last year's DS22 cohort, has gone to the next stage and has been selected as one of the 12 finalist projects for the prestigious EU Mies Van der Rohe Young Architecture Talent Award, an EU prize for Contemporary Architecture. 
You can view Rūta's project here.
The announcement has taken place in Venice and the project is currently being exhibited as part of the Laboratory of Education in Venice Biennial.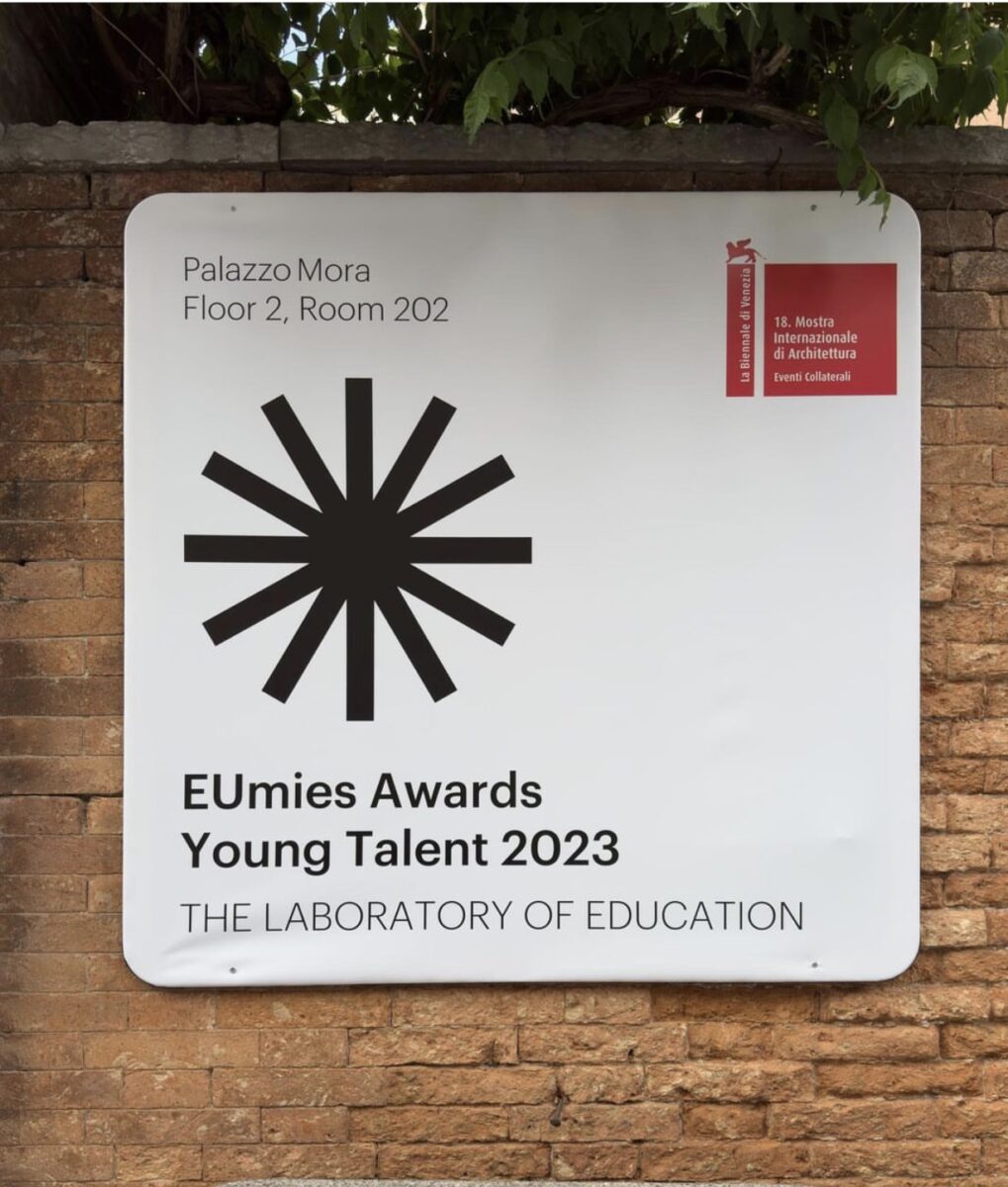 The finalists will go to the third stage where 4 finalists and a winner are to be announced.
The Awards Ceremony will take place on 29th of June in Venice, in Palazzo Michiel. 
About the Young Talent Architecture Award (YTAA) 
The Young Talent Architecture Award (YTAA) aims to support the talent of recently graduated Architects, Urban Planners and Landscape Architects who will be responsible for transforming our environment in the future. YTAA has emerged from curiosity about and interest in the initial stages in these students' development and a desire to support their talent as they enter into the professional world.
The winning projects will be distinguished for their excellence, authenticity and innovative nature, as well as their sustainable approach.
The winners will receive a financial reward and will become part of the network of awarded architects of the Prize. Moreover, they will have the opportunity to travel, visit and experience the best examples of architecture.
Featured image: "Paradise on the Edge" by Ruta Perminaite